Reach the limits
We introduce you to the Track shuffleboard, a new game table that steers away from the classic stereotypes associated with this game. A bold reinterpretation by Rafael Rodríguez that is defined by the simplicity and elegance of its design, and surprises with its audacious use of materials. 
Track invites you to reach the limits, to explore the line where design, play and furniture merge.
Going for innovation

The shuffleboard table has always been characterised by a long, imposing wooden playing area. Track breaks with convention by daringly opting for metal, a raw material that's part of the DNA of RS Barcelona.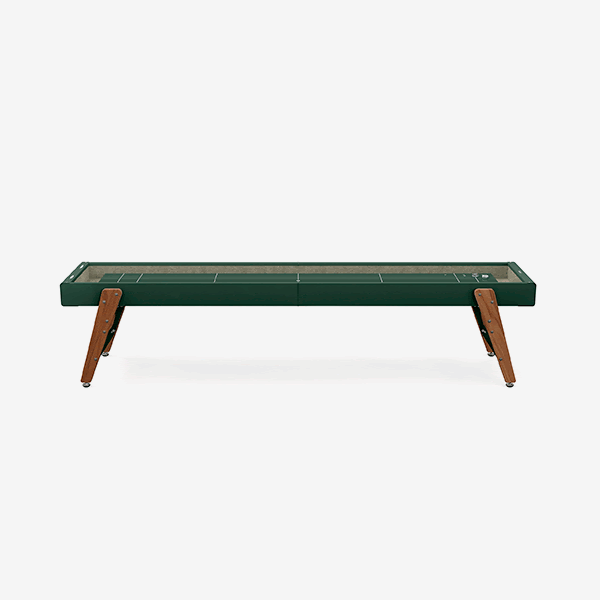 2 sizes

Track is available in two lengths —the Track9 (3 m | 108 in long) and the Track12 (3.7 m | 144 in long respectively), ensuring excellent playability while adapting to the space of your room.
Indoor&Outdoor

Track has been designed with the outdoors in mind. Therefore, the materials have been selected and treated with the aim of enjoying the game both indoors and in covered outdoor spaces.
Games&Drinks 

Track is also available in a dining version. With its glass top, it boosts the versatility of the game by serving as both a shuffleboard table and a tall bar table (1 m | 39.4 in). In fact, the game, with some snacks and drinks to share, has a different flavour.